The Originals
About this TV-show.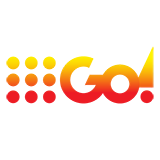 The Originals - Catch up TV on The Originals. Watch the latest and all other episodes of The Originals now online, broadcasted on GO!. Catch up on your favorite GO! TV show: The Originals. Replay tv on its best! Klaus and Rebekah trade angry accusations until Elijah reveals a dark secret from the family's past. Meanwhile, Marcel races to free Rebekah but he has to make a deal with Genevieve.
Channel: GO!
Total number of episodes: 6
Last episode broadcasted: 18/05/2015 at 04:21
Rating: 2.9 of 5 (10 votes)
Overview of all episodes.