Adventure Time
Catch up on Adventure Time and watch online. Find the latest episodes of Adventure Time, broadcast by ABC3.
July 2017
22:00

3.0 3 x
Jake crafts the most delicious sandwich ever.
22:00

3.0 4 x
When the Ice Kings announces that he's getting married, he asks Finn and Jake to throw him a party. / A magical man turns Finn into a foot.
22:00

4.0 2 x
After Flame Princess battles Ice King, Finn has an exciting dream.
22:00

3.0 0 x
Jake pulls one of the greatest pranks on Finn, and Finn decides to get back at Jake by building a Never-Ending Pie Throwing Robot. /Finn has finally met his match when realises he is actually afraid of something - the ocean.
22:00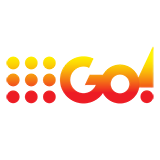 3.0 1 x
Jake is sick and tired of Finn using his body as a suit of armor.
22:00

3.0 0 x
Finn and Jake go on a noble journey to the City of Thieves to retrieve a young girl's belongings. / When a witch casts a spell on Jake stealing his powers, they must go on a quest to find them again.
22:00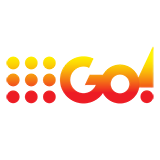 4.0 0 x
Lumpy Space Princess is robbed, but before she is able to explain the details to Finn and Jake, she faints. Finn and Jake decide to play cops and apprehend a suspect that they think is guilty.
22:00

3.0 1 x
Finn is lured by a roadside salesman offering wizard powers. / When Finn and Jake are visited by the Vampire Queen, Marceline, they are in for a surprise when she claims that the treehouse is really hers.
22:00

3.0 1 x
Jake wants Finn and Lady Rainicorn to be friends, so he can spend time with both of them. / Finn is trying to help a sad mountain, but ends up letting others down in the process.
22:00

3.0 2 x
Finn and Jake find themselves at the Ice King's mercy when they are paralysed from the neck down. / All the wizards in Ooo have assembled for Wizard Sport, a wizards only battle.