Anatomy
Catch up on Anatomy and watch online. Find the latest episodes of Anatomy, broadcast by ABC1.
2016
28:00

3.0 14 x
Imagine wearing a leather jacket that was grown in a lab. The artwork Victimless Leather is cultivated in just this way by Oron Catts and Ionat Zurr using the tools of biotechnology and a procedure known as tissue culture.
28:00

3.0 14 x
For a long time the woman, and the man, within Paul Capsis have been defined by his fabulous long hair. This is a story about women and men, about brave shifts in identity, and the difficult beauty of honesty.
2015
30:00

3.0 27 x
Nearing the end of a PhD in '(A) Dressing Death', fashion designer Pia Interlandi delves into the rituals of dressing the dead and undertakes her first collaboration with a living client to create a custom-made shroud.
29:00

3.0 18 x
A glimpse into the life of the world's most extreme sword swallower Aerial Manx as he pushes his craft beyond anything ever attempted before as he prepares to break the record for the most weight hung off a swallowed sword.
30:00

3.0 27 x
An intimate and moving documentary that follows the inspiring story of artist and poet, Jamie Daddo and his relationship with his identical twin brother, TV presenter Andrew Daddo.
27:00

3.0 37 x
Australian photographer, Paul Knight, has an ambitious project - Proposition. He has built his artistic career on pushing the boundaries of sexual representation. Now he wants to find two strangers who will have sex on film.
27:27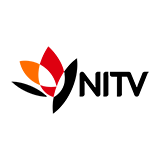 Expired 3.0 39 x
SISTAGIRL defies stereotypes of what it means to be an indigenous Australian todayar north of Australia to document the beautiful, little known, transgender 'Sistagirl' community of the Tiwi Islands.