Ben 10
Catch up TV on Ben 10. Watch the latest and all other episodes of Ben 10 now online, broadcasted on 7Two. Catch up on your favorite 7Two TV show: Ben 10. Replay tv on its best! Ben Tennyson turns from zero to hero when he chances upon a paranormal wristwatch, the Omnitrix, when it crashes to earth in a meteorite. Morphing him into one of 10 different alien super heroes, Ben and his voice-of-reason cousin Gwen make it their mission to save the world from evil, guided by their Grandpa Max, who has his own slew of supernatural stories to share.
July 2017
21:00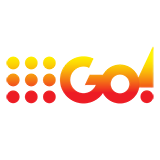 3.0 18 x
Ben, Gwen, and Max go on a hike in search of a legendary Forgeti – a yeti that makes people forget they ever saw it./Ben is tasked with cleaning the Rust Bucket but he is tricked into letting the villainous and vile Fly Guys steal it.
22:00

3.0 5 x
After Victor Validus attacks Ben in the middle of the night, the team investigate the possibility of the Hive's return.
22:00

3.0 6 x
A mysterious Galvan arrives and orders Blukic and Driba to give back a superpowerful weapon needed to stop a threat to Earth.
22:00

3.0 6 x
Meet the Rooters, the Black Ops wing of the Plumbers from the Null Void. They've come looking for someone close to Ben, and they mean business.
22:00

4.0 6 x
The con-rat Argit is forced to help the Vreedle bros become Plumbers!
22:00

3.0 10 x
Psyphon and a gang of bounty hunters are after Argit, who is in possession of a dangerous weapon.
22:00

3.0 5 x
Billy Billions, Kangaroo Kommando and Captain Nemesis team up to take down Ben and claim his place as protector of Bellwood!
June 2017
21:00

3.0 7 x
Tracking Aggregor to a water-based planet, Ben and company must stop him from gaining a key that will help him get closer to the map of infinity.
22:00

3.0 8 x
Professor Paradox unites the good Bens from across all dimensions to take on Vilgax, Eon and the evil Bens in the ultimate showdown.
22:00

4.0 6 x
Vilgax and Eon team up to wipe out every Ben in every dimension.