Hiccup & Sneeze
Catch up on Hiccup & Sneeze and watch online. Find the latest episodes of Hiccup & Sneeze, broadcast by GO!.
2017
30:00

4.0 6 x
When Hiccup and Sneeze learn that Bibi wants to give their home more of a forest vibe, they tell her to leave it up to them – they'll give it a fabulous forest fix up!
30:00

4.0 7 x
Hiccup and Sneeze come up with the brilliant idea of making a robot to help them clean their mess, but things don't quite go as planned.
30:00

3.0 8 x
Bibi brings home a special treat – sweet, yummy, sugar blitzes. Hiccup loves them so much that she eats one too many, and starts to behave very strangely.
30:00

4.0 5 x
After learning that milk comes from cows, Sneeze decides he wants to be a farmer when he grows up. Bibi and Hiccup dress up as farm animals to help him practice.
30:00

3.0 4 x
Hiccup is devastated when she learns that dinosaurs are extinct. To cheer her up, Bibi and Sneeze surprise her with a trip back in time...to the land of dinosaurs.
30:00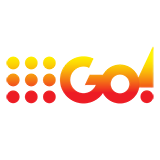 4.0 7 x
Hiccup is excited about setting up her own café, but soon discovers that being a chef, waitress, cleaner and entertainer all at the same time – may be a little too much to handle!
30:00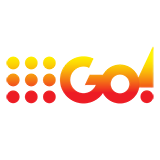 3.0 7 x
Hiccup, Sneeze and Bibi are playing pirates searching for adventure and treasure on the seven seas. It's smooth sailing until Hiccup's treasure chest snack goes missing!