Regular Show
Catch up on Regular Show and watch online. Find the latest episodes of Regular Show, broadcast by GO!.
August 2017
21:00

4.0 5 x
Pops finds an old doll from his youth that wants to draw on his face. Muscle Man and Hi-Five Ghost want to crash an old RV into a pit, but is haunted by ghosts of members of a 1980's heavy metal band.
22:00

4.0 9 x
Rigby is turned into a house after he eggs a wizard's house on Halloween.
22:00

3.0 7 x
Mordecai and Rigby set out to find their stick hockey game after Benson gives it to a thrift shop, insisting it was for the better.
22:00

3.0 7 x
Mordecai and Rigby want to finish a ten-foot sub./The gang helps Muscle Man get married.
July 2017
21:00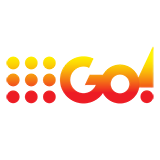 3.0 0 x
Benson wants to feel better about himself./Mordecai and Rigby go on a quest to find a rare, golden video game patch.
22:00

4.0 5 x
The Discmasters must put an end to the Format Wars./Mordecai and Rigby are determined to win a happy birthday song contest.
22:00

3.0 4 x
Muscle Man and Starla hope game show winnings will pay for their wedding./Eileen and the others want to watch baby sea turtles hatch and descend into the ocean.
22:00

4.0 6 x
Mordecai has to make it through a Christmas party with CJ without messing everything up./Mordecai wants to get back together with C.J.
22:00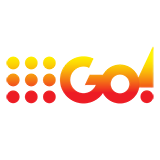 3.0 3 x
Rigby wants to set up Eileen's flat screen television for her./The guys want to take revenge on Muscle Man for his terrible gifts
22:00

4.0 5 x
After noticing a pattern of suspicious actions by Thomas, Rigby unsuccessfully tries to convince his fellow park workers that Thomas is up to no good.