Surviving
Catch up on Surviving and watch online. Find the latest episodes of Surviving, broadcast by SBS ONE.
2015
12:28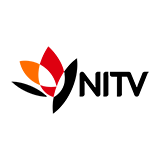 3.0 37 x
Suzy Betts a Kokata, Wirangu and Mirning woman from Port Lincoln South Australia runs and operates camps for the Aboriginal students from Port Lincoln High School to take them back out on country.
14:46

Expired 3.0 23 x
Artist Peter Mulcahy has a vision of symbols, yet doesn't understand their meaning. He travels back to his country and while speaking to his elders,
14:10

Expired 3.0 40 x
Loreen Samson is a Ngarluma woman and senior artist at the Roebourne Art Group. Loreen describes her world and the inspiration for her painting that attract high prices and critical acclaim.
14:27

Expired 3.0 31 x
Internationally acclaimed Circus Oz touring Arnhem Land for the first time. The story of performer Mark Sheppard a Murray man from Mareeba FNQ, sharing his circus and clowning skills with the youth.
13:23

Expired 3.0 55 x
Territa Dick is a 23-year old Indigenous woman who comes from the Kunjen clan. She currently works as an Administrator at the Kowanyama Aboriginal Land and Natural Resources Management office.
14:27

Expired 3.0 127 x
Ashley Hunter is a Bardi Man and an aspiring artist. He lives in One Arm Point on the Dampier Penninsula, which is north of Broome. He is a very talented artist who paints on canvas.
15:00

Expired 3.0 32 x
Husband and wife performers Brendon and Tessa first met several years ago at a school spectacular and today are the creative and driving force behind Microwave Jenny.
14:43

Expired 3.0 59 x
A portrait of Wiradjuri Artist Duncan Smith as he prepares for his first major exhibition.
14:43

Expired 3.0 67 x
23year old Boxer Jorge Kapeen, has been boxing for three years. Before he walked into the Winnunga boxing gym he was overweight and battling alcoholism and depression.
14:13

Expired 3.0 101 x
Donna Marie Ifould lives in Broome and is a Bard woman. She is the first Indigenous linguist from the Kimberley and has been researching the roots of many Kimberley languages.