Unearthed
Catch up on Unearthed and watch online. Find the latest episodes of Unearthed, broadcast by SBS ONE.
2016
14:23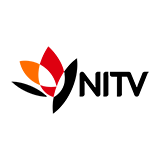 3.0 53 x
This brilliant single mother has also stepped off the stage and worked in stage management and recently as organiser of Indigital symposium for PIAF 2014 for Yirra Yaakin.
2015
15:02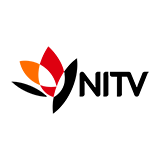 3.0 38 x
Amazing dancer and choreographer, Sani Ray Townson had a passion for creative storytelling from a young age and decided to do something about it.
14:05

Expired 3.0 52 x
Lady Beats is a twelve-week training program in music for girls at Barkly Regional Arts in Tennant Creek. We'll follow the journey of a lost group of girls who are trying to find their place in life.
14:58

Expired 3.0 92 x
Hayden Jude is a young man living in Alice Springs. He is a very talented freestyle BMX rider who dreams of making it professionally.
14:28

Expired 3.0 37 x
Media Mob is a group of Tennant Creek youths who are undergoing a training program to learn about digital media.
14:28

Expired 3.0 90 x
At age 5 Karl's parents realised that he had a passion for motorcrossing, at 18 he now is working towards trying for titles in his chosen profession.
08:00

Expired 3.0 58 x
Mantua Watson, aspires to be a clothes designer, this animated story is about what she sees as her future.
14:28

Expired 3.0 48 x
Russell Davey is a Bardi man and carver of traditional materials. He depicts art through his carvings of Trochus Shell, Pearl Shell and Boab Nuts. He is one of a few younger generation carvers.
12:56

Expired 3.0 129 x
A day in the life of Demitrice Doomadgee, a student at the prestigious north Sydney school of Wenona. Demi is the first Indigenous Prefect in the schools 125 year history.
14:23

Expired 3.0 55 x
15 year old Jada and her 11 years old sister Adi, have formed a musical duo with their father Patrick called Jadadi. Dad coaches them, hoping next year they will play at the Tamworth Country Festival.