Weather Top Ten
Catch up on Weather Top Ten and watch online. Find the latest episodes of Weather Top Ten, broadcast by GEM.
August 2017
43:00

3.0 5 x
It's man and machine vs. weather, and all too often we lose the fight. See engineering catastrophes, mechanical mishaps and human missteps; each with one common catalyst...the weather. We count down the top ten "Weather Disasters" that made history
43:00

4.0 6 x
Flash floods have the power to turn lives into nightmares. Raging walls of water barrelling down rivers and bursting banks can sweep you off your feet, lift cars from asphalt and wash homes from their foundations. We are counting down the top ten
March 2017
42:00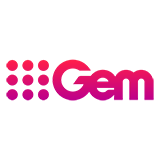 4.0 10 x
Weather has more ingredients than an all-you-can-eat buffet. Combine the right ones, and Mother Nature serves up a bizarre weather feast that amazes even our most seasoned meteorologists. We are counting down the "Most Bizarre Weather" on the planet.