Planet America
Planet America catch up
Catch up TV on Planet America. Watch the latest and all other episodes of Planet America now online, broadcast on ABC News 24. Catch up on your favorite ABC News 24 TV show: Planet America. Replay tv on its best! A Planet America special for 50th Anniversary of JFK's assassination. One of America's top political scientists and pundits, Professor Larry Sabato, joins the boys to discuss the legacy of JFK.
Season 2022

32:00

Trump is investigated by a Special Counsel, while House Republicans vow to investigate the Bidens. Plus Nancy Pelosi's former deputy pays tribute to one of the "most consequential" House Speakers in history. (Final for 2022)

32:00

Is it the end for the Donald and the beginning for the Ronald? Join Chas and John for all the latest midterms analysis and how the results might shape the 2024 race for the White House.

33:00

As Republicans and Democrats make their final pitches, Chas and John bring you the latest polls and races to watch. Plus more unhinged conspiracy theories and Trump drops his strongest hint yet about a 2024 presidential run.

32:00

Chas and John talk to Trump's former lawyer Michael Cohen who says his old boss won't run for President again. Plus all the latest midterm election news and polls. Is red the new purple?

31:00

With midterms looming, are the polls swinging back to Republicans? John and Chas look at some key races and the fearmongering campaign on crime. Guest Jon Ralston explains why Democrat-controlled Nevada could be seeing red.

31:00

Are the walls closing in on Donald Trump? Slate's Dahlia Lithwick on the former president's mounting legal woes. Plus the key Senate races ahead of the midterms and an update on the economy as America braces for recession.

32:00

Only 30 days to go until the Midterms. Chas and John cover the scandal that could cost Republicans the Senate, Biden's pot pardons and is America's violent crime wave for real?

31:00

Hurricane Ian's death toll climbs but can Biden and DeSantis put politics aside during the storm? Donald Trump's top advisor joins Chas and John to reveal Trump's plans for 2024. Plus Biden's "where's Jackie" senior moment.

32:00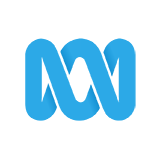 John Barron and Chas Licciardello return to unpack US politics as the Midterm Elections near. Can Democrats avoid a wipe-out? Will Trump help or hinder Republican chances of red wave? The stakes are high and so is the drama.
Season 2021

57:00

We speak to a leading expert on emerging pathogens about the Omicron variant. Plus inflation, the economy and gas prices, the Ghislaine Maxwell trial and Supreme Court hearing into a Mississippi abortion law. (Final for 2021)