Big School
Catch up TV on Big School. Watch the latest and all other episodes of Big School now online, broadcasted on Channel 9. Catch up on your favorite Channel 9 TV show: Big School. Replay tv on its best! Big School , is the hysterical new comedy series written by, and starring, David Walliams of Little Britain and Come Fly with Me. Set in the Greybridge Secondary School, Big School follows the unconventional relationships of its dysfunctional teaching faculty.
August 2015
28:53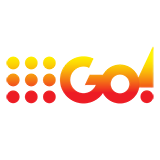 Expired 3.0 162 x
Whilst sleeping in Sarah's classroom because he is homeless Gareth accidentally sets fire to it and it is gutted, forcing her to share Keith's classroom, which does not go well.
28:05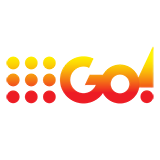 Expired 3.0 194 x
Gunn is approached by old flame Trish, mother of pupil Ryan, who reminds him of a one night stand they had thirteen years ago. As a result Gunn wrongly believes that he is Ryan's father and, although the boy is useless, praises him to the skies.
28:28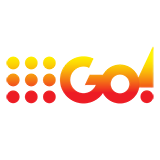 Expired 3.0 219 x
The staff are caught unawares by a visit from three school inspectors, led by the formidable Ms. Steele. Ms. Baron, ingesting drugs confiscated from a pupil, is especially caught unawares, with the drugs somehow ending up in Ms. Steele's handbag.
27:44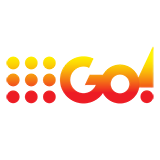 Expired 3.0 182 x
Sarah welcomes disabled Dean, a boy who was removed from his last school for bullying, only to discover that he was the actual bully. A presentation is held to mark Mr Hubble's forty year service to the school, after which Keith discovers he died.
October 2013

1.5 203 x
Mr Church is keen to be involved with Miss Postern's school trip to France, but with no places left he needs to find a way to get on the coach. Love is in the air, but he had moules mariniere for supper.

3.0 67 x
Miss Postern puts herself down for an Ironman competition, but realises all too late what is involved. Mr Gunn offers to help her train, and Mr Church tags along, taking an unusual interest in PE suddenly.

3.0 144 x
Miss Postern warns the other teachers to be careful around troubled student Josh, who's mother has run off and divorced his father. Mr Church is fired from the job as theatre critic.

3.0 86 x
Miss Postern is landed with running the draughts club and suggests merging with Mr Church's chess club, creating the school's first 'chaughts' club. Meanwhile, a drugs scandal looms when Mr Gunn is seen with a dealer.

3.0 234 x
The school decides to hold a staff talent show, however some of the staffs 'talents' are not as amazing as hoped. Mr Church decides that if he performs with Miss Postern they may get 'closer'.