Midsomer Murders
Midsomer Murders is a British crime and detective series about Chief Inspector Tom Barnaby, and in later seasons about his cousin Chief Inspector John Barnaby, played by Neil Dudgeon. The series is inspired by the book series about Chief Inspector Barnaby, written by Caroline Graham. Midsomer Murders is set in the picturesque villages of the fictional county of Midsomer. As a result of the setting the whole series has a very strong and authentic rural English feel to it, which has been explained as one of the reasons for its popularity. The regular moments of black comedy and the contrast of gruesome murders taking place against the backdrop of idyllic English villages have been cited as other major reasons for the success of Midsomer Murders.
2019
1:30:00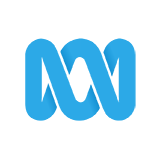 4.0 83 x
When a barrister is killed suspicion falls on convicted murderer Grady Felton. But Grady has a solid alibi. Barnaby suspects he's working with an accomplice - until Grady himself is targeted in an attack.
1:29:00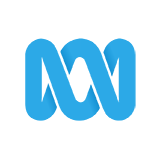 4.3 67 x
The annual harvest fair & the daredevil riders of the Wall of Death come to Whitcombe Mallet. When the owner of an equestrian centre is trampled by his horse DCI Barnaby & DS Nelson have to unravel a complex feud.
Episodes 2018
1:29:00

3.0 206 x
After a nun is strangled Barnaby and Jones investigate the world of Midsomer Priory.
1:28:00

3.0 57 x
The body of a missing tax inspector is found floating in the cider vat at Midsomer Abbas spring fair, just as Barnaby and Jones are sampling the local cider.
1:29:00

3.0 63 x
The body of a farmer is found in the middle of a stone circle, suspicion points at a group of druids.
1:28:00

4.0 44 x
Jones goes undercover at the base of a new age cult called "The Oblong Foundation" after a young female member goes missing.
1:29:00

4.0 87 x
When a social services investigator is found dead in a river, Barnaby has a number of suspects who have all had a run-in with the investigator.
1:29:00

4.0 62 x
The remains of a famous racing driver turn up at Darnley Park School, 40 years after he was thought to have drowned in the Lake District.
1:29:00

3.0 82 x
Burnaby investigates crime during the election.
1:28:00

3.0 48 x
A local boxer returns to Midsomer Morchard after his world title fight victory but the death of solicitor Giles Braithwaite pricks Barnaby's interest.