Black Comedy
Meets some of the lively characters including, the Tiddas - two of the most competitive, over the top gay Blackfellas; Mavis the mean-mouthed cleaning woman; the Housewives of Narromine and Deadly Dave who can fix anything.
October 2018
29:00

3.0 10 x
The cast of Wake Up To Yourself ask a white guest how they can be better black people, an Indigenous woman comes out to her parents, and we blow the lid off the illegal Confirmation of Aboriginality trade in COA. (Final)
29:00

4.0 4 x
Blakforce respond to a whiteface complaint, Will gets more than he bargained for when he engages the services of an Indigenous call girl, and the Wigglymuyu Dancers turn their attention to spirits of the alcoholic kind.
30:00

3.0 13 x
The Blakforce SCU: Special Coconut Unit try to uncover a mole in their ranks, the Bondi Blackfella finds himself torn between saving a life and enjoying a cup of tea, and the Tracker makes a triumphant return.
29:00

3.0 18 x
An Indigenous group finally gets their land back - but aren't sure what to do with it, Blakforce returns as Officer Nath goes undercover and we meet an Indigenous man on a charity walk around Australia.
September 2018
29:00

3.0 19 x
We pay homage to 70s horror classic the Exorcist with the Cuzorcist, the tale of a family whose home is possessed by an unwanted Cousin, the Bondi Blackfella gets existential, and the world's most belligerent GPS returns.
29:00

3.0 52 x
Black Comedy returns with a new season. Meet a Torres Strait Islander man stuck on a desert island with the whitest people ever; the Bondi Blackfella, an Indigenous lifesaver with an aversion to the sea and revisit Blakforce.
July 2018
26:53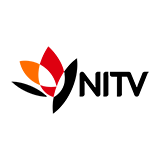 Expired 3.0 32 x
The Tiddas learn about acting and love, we pull up a seat at the Last Supper and Lillian the Cos I'm Black Woman has a run-in with a blind man.
June 2018
27:06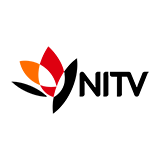 Expired 4.0 15 x
There's Starblaks, the Adlays, and we meet Tatiana, the Cultural Excuse Girl a woman who will use 'culture' to get whatever she wants - be it in the boardroom or the bedroom.
28:19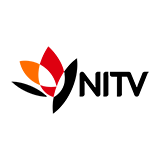 Expired 4.0 11 x
We meet the Aboriginal Liberation Front, a group of radical white kids freeing their Indigenous brothers and sisters from the shackles of oppression.
26:54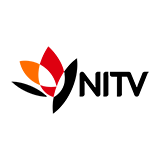 Expired 4.0 16 x
Meet Tiffany, a white woman with an Indigenous boyfriend. Her attempts to identify with her partner by 'acting black' get out of hand.