Bluey
Bluey is an Australian animated series made for television and aimed at a preschool audience that was created by Joe Brumm and distributed by BBC Studios. It premiered on Disney Junior in the United States and was released internationally on Disney+. The show follows Bluey, an energetic and curious six-year old Blue Heeler puppy with a more than lively imagination. She lives with her parents, Bandit and Chilli, and her younger sister Bingo, who often joins Bluey on her adventures. Since the premier of the show in 2018, Bluey has consistently received positive reviews and several awards, including a Logie Award for Most Outstanding Children's program, a TV Tonight Award for Best Kid's Show, and consecutive APRA Screen Music Awards in the category Best Music for Children's Television. The series has received much praise for the way in which it depicts overarching themes such as family, growing up, and Australian culture.
Season 3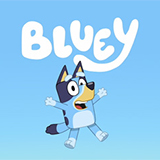 08:00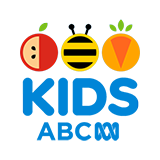 The Heelers and Lucky's family get together to watch the big game!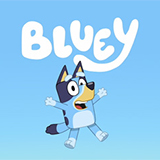 08:00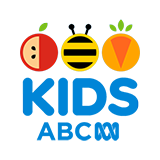 Judo wants to play in the dirt with Bluey and Bingo, but she's not supposed to get dirty!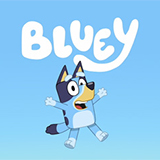 08:00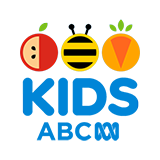 Bluey and Bingo want Dad all to themselves until they discover he has some gross habits.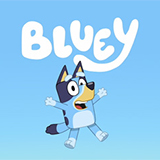 08:00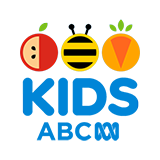 Mackenzie, Jack and Rusty are playing as astronauts on a mission to Mars. But Mackenzie keeps going missing and no one knows why!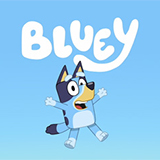 09:00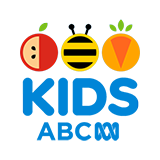 Muffin is playing Grouchy Granny on an old mobility scooter at a garage sale, but a real granny wants to buy it!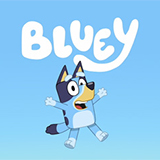 09:00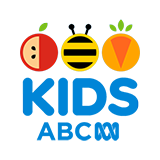 Bluey and Bingo hide under the house and spy on two mysterious tradies working in the backyard.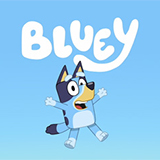 08:00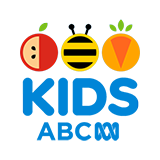 When Mum's sister Brandy comes over for a visit, she brings the kids onesies as a present, which has an unexpected effect on Bingo!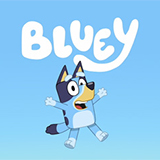 08:00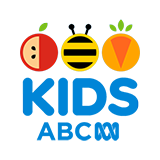 Bingo finds a toy turtle at the playground and wants to take him home, but Dad says it's not the done thing.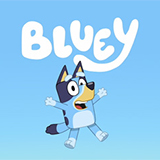 08:00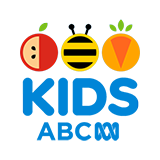 Bluey and Bingo teach Unicorse good manners so he can ask Mum on a date, but things go sideways when Unicorse eats a tick.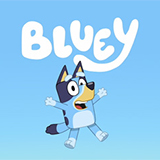 08:00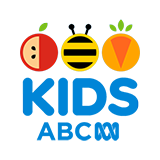 Indy thinks she's no good because her model horse looks like a cow, but Calypso encourages her not to give up.