Desperate Measures
Watch Desperate Measures online for free. Watch the latest and other episodes of Desperate Measures, broadcasted by SBS ONE. Catch up on Desperate Measures: replay tv at its best.
Episodes
12:56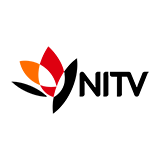 3.0 27 x
Torres Strait Islander people are well known for their seafaring heritage. We follow Uel Bani and speak with some young islanders who have taken on the maritime industry.
14:51

3.0 55 x
Len Colbungs family talk about the activism and strength that has been passed onto the family.
14:58

Expired 3.0 42 x
Bunna Lawrie, along with two of his brothers, started out as a cover band playing small towns & Aboriginal missions across Australia.
14:27

Expired 3.0 69 x
Donald Thomson, an anthropologist came to Arnhem Land in 1935. In October 1936, Thomson was invited to go with Yolngu to Gatji, where clans gathered for ceremonies and trade.
14:15

Expired 3.0 76 x
Gadrian Hoosan reflects on the issues raised in the landmark Borroloola documentary Two Laws (1981) with Elders Larry Hoosan and Jack Green.