Desperate Measures
Catch up on Desperate Measures and watch online. Find the latest episodes of Desperate Measures, broadcast by SBS ONE.
Full episodes
12:56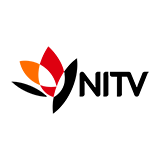 3.0 28 x
Torres Strait Islander people are well known for their seafaring heritage. We follow Uel Bani and speak with some young islanders who have taken on the maritime industry.
14:51

3.0 57 x
Len Colbungs family talk about the activism and strength that has been passed onto the family.
14:58

Expired 3.0 42 x
Bunna Lawrie, along with two of his brothers, started out as a cover band playing small towns & Aboriginal missions across Australia.
14:27

Expired 3.0 70 x
Donald Thomson, an anthropologist came to Arnhem Land in 1935. In October 1936, Thomson was invited to go with Yolngu to Gatji, where clans gathered for ceremonies and trade.
14:15

Expired 3.0 77 x
Gadrian Hoosan reflects on the issues raised in the landmark Borroloola documentary Two Laws (1981) with Elders Larry Hoosan and Jack Green.
14:31

Expired 3.0 37 x
Uncle Merv Johnson a Gooreng Gooreng man recalls his childhood growing up on the Baffle River in the camp living under "The Act", with the ever present threat of his family being moved to a mission.
14:37

Expired 3.0 125 x
Milton takes us on the history of his island and the things that are important to him.
13:50

Expired 3.0 71 x
Insight into well-known Indigenous photographer Barbara McGrady. Who is the lady behind the lens.
14:32

Expired 3.0 90 x
Janet Cox recounts her memory of the day she took the desperate measure of sitting in front of 150 police to stop the company Woodside from going onto country to begin drilling near James Price Point.
14:46

Expired 3.0 66 x
Opal stands for the One People Australian League, a political movement that was formed in 1961 in Queensland, which helped our indigenous people in need of housing, education and welfare assistance.