Father Brown
Father Brown is a British crime drama series produced for television by BBC Studios for BBC One and loosely based on the Father Brown short stories by English writer and philosopher Gilbert K. Chesterton. The series, set in the 1950's, follows Father Brown, a Roman Catholic priest at St Mary's Catholic Church in the fictional village of Kembleford in the Cotswolds, as he investigates murder cases and solves crimes. The title character, Father Brown, is portrayed by English actor and presenter Mark Williams (The Fast Show, 101 Dalmatians). Amongst the supporting cast are Irish television actress Sorcha Cusack (Coronation Street, Jane Eyre) as parish secretary at St. Mary's Mrs. Bridgette McCarthy, English actress Nancy Carroll (Cambridge Spies, Silent Witness) as socialite and Countess Lady Montague, and British actor Alex Price (Merlin, Doctor Who) as criminal and informant Sidney "Sid" Carter.
Season 1

45:00

When the mayor drops dead during his speech at the Kembleford village fete, Father Brown deduces that he was deliberately electrocuted. Meanwhile, Mrs McCarthy's past comes back to haunt her.

45:00

After a murder at the Kembleford charity treasure hunt, general suspicion falls upon a bereaved man who wants revenge. However, Father Brown is determined to prove the man's innocence.

46:00

Father Brown joins the search when a girl who is believed to be radioactive goes missing overnight. But just who is responsible for her disappearance?

46:00

When two nuns die in mysterious circumstances at St Agnes convent, Father Brown investigates with the aid of Sister Boniface, an eager young fan of detective novels.

48:00

When the wife of the head of the Church of Apollo is murdered, Father Brown must break his spell over Susie or risk losing her forever.
Season 7

45:00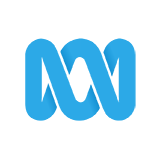 The Kembleford Ramblers annual outing takes a tragic turn when the local Lord is found strangled.
Season 1

45:00

When Lady Felicia finds a stripped and injured man stuck up a tree, Sid is implicated as the perpetrator. Can Father Brown prove his innocence, or has Sid gone too far this time?

41:00

Soon after his poetry recital, Leonard Quinton is found hanging in the conservatory. When Father Brown realises that he could not have committed suicide, the search begins for a murderer.

45:00

Father Brown becomes embroiled with a theatrical family when he discovers that a supposed tragic drowning was actually murder.

43:00

When an ungodly man is murdered at the unveiling of a new church clock, Father Brown must find the killer before an innocent woman is sent to the gallows.