Living Black
Catch up on Living Black and watch online. Find the latest episodes of Living Black, broadcast by SBS ONE.
March 2017
25:02

3.0 5 x
Living Black gains rare access to the Alice Springs Correctional Centre, where they get a glimpse into the lives of three Aboriginal inmates serving time.
23:42

4.0 7 x
Single mum Narelle Reynolds has two adult sons with fragile X syndrome, a genetic condition causing intellectual disability. We join Narelle and her family's struggles in a bid to save her son's life.
25:41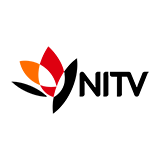 3.0 5 x
An inspiring story of transformation, of a clever Aboriginal and Torres Strait Islander girl from Far North Queensland and how she rose to become a world leading expert in Indigenous law.
February 2017
25:59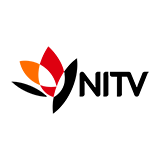 4.0 11 x
Across Australia, First Nations people are up to 10 times more likely to go blind, often from preventable causes. In Queensland that's starting to change, thanks to a mobile eye clinic that's bringing first-class ophthamology services to some of the...
June 2015
25:00

3.0 42 x
Sovereign Nation - The Yidinji people of Cairns are reclaiming their sovereign rights. passports, birth certificates and a police force are now a reality. But what does it really take to turn away from the Crown? (An NITV Production) (Current Affair...
25:50

3.0 24 x
Best Of Living Black: Music & Arts - Australia's leading Indigenous current affairs program. (An SBS/NITV Production) (Current Affairs) CC
26:43

3.0 26 x
Inawintji's Story - Inawintji Williamson is an Anangu woman from the APY lands who suffers from Renal Disease. She has been forced to move from her remote homelands, family and friends to receive dialysis in Adelaide. (An SBS/NITV Production) (Curre...
25:12

3.0 44 x
In this episode of Living Black, journalist Laura Murphy-Oates speaks to three 'Brotherboys', female to male Indigenous transgender people, about their process of coming out and transitioning to men. WATCH the full episode on SBS ONE, MONDAY 5PM, ...
May 2015
26:19

3.0 23 x
Community Closed - Australia's leading Indigenous current affairs program presented by Karla Grant. Oombulgurri is a remote community in WA or at least it was until it was closed by the Government three years ago. Cissi Birch-Gore tells us what it's...