Pawn Stars
Pawn Stars catch up
Catch up TV on Pawn Stars. Watch the latest and all other episodes of Pawn Stars now online, broadcast on 7Two. Catch up on your favorite 7Two TV show: Pawn Stars. Replay tv on its best! PAWN STARS brings viewers inside the doors of a family-run pawnshop in Las Vegas, where three generations of men from the Harrison family grandfather Richard, son Rick and grandson Corey jointly run the business, with clashing and camaraderie every step of the way. This family lives and breathes the pawning business, using their sharp-eyed skills to carefully assess the value of items their colorful customers bring in, objects ranging from the obscure to the truly historic.
Season 3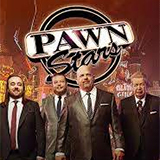 20:00

Celebrate the holidays Pawn Stars style as the guys take a look back at their best and worst moments of the year and learn what happened to some of their most memorable items.
Season 21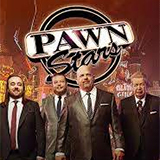 40:00

Saddle up with the Pawn Stars as they check out some vintage horse equipment. Then, a seller comes in looking for an offer on his signed poster from the TV show "Bonanza".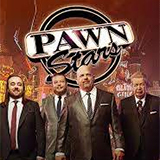 39:00

Rick heads to Boston to check out an iconic warship. Meanwhile, Corey asks for Help! when a Paul McCartney signed guitar Wings into the shop. Can he Come Together with the seller or will he Let It Be?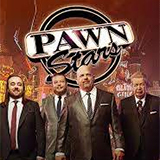 40:00

A revolutionary French gun arrives at the shop. Corey saves a trip to the post office when someone brings in their vintage stamp book. And Chum gets wrapped up in a Kanye West jacket.
Season 1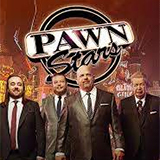 20:00

A 1941 Philco radio and an 18th century flintlock pistol are evaluated while Rick refurbishes an old 1950s Coke machine.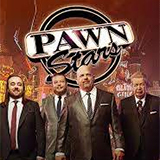 20:00

A baseball signed by the 1951 World Champions New York Yankees team plus more rare and collectible items are brought into the shop.
Season 21

40:00

As the picking adventure in Michigan continues, Rick takes a gamble on a WWI helmet and a vintage RC Cola machine. Meanwhile, Corey pursues a knockout deal.
Season 14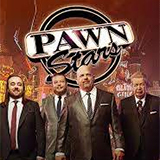 19:00

Storm the beaches with the Pawn Stars when hand drawn maps from the Normandy invasion hit the shop. Can Corey hold the line or will he be forced to surrender?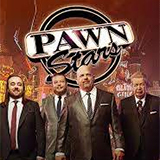 19:00

Blast off with the Pawn Stars when a "Space 2005" wristwatch radio rockets into the shop. Will this device from the Space Race era be out of this world or will it crash and burn?
Season 21

39:00

All ears ring when a rare keepsake from Seinfeld sends John O'Hurley into the shop.