Poh's Kitchen
Poh's Kitchen catch up
Catch up TV on Poh's Kitchen. Watch the latest and all other episodes of Poh's Kitchen now online, broadcast on ABC1. Catch up on your favorite ABC1 TV show: Poh's Kitchen. Replay tv on its best! Whatever your beliefs or background, it's hard not to get caught up in the Christmas spirit. That's exactly what Poh and Chef Emmanuel Mollois are doing when they prepare two delicious Yuletide desserts.
Season 1

29:00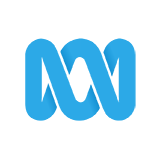 Thai food guru, David Thompson joins Poh in her kitchen, where David makes green beef curry and Poh prepares roti. Poh explains the method for picking a good coconut, and learns quite a bit about the heat of chillies!

28:00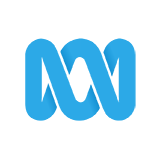 Poh's on the road in WA's Margaret River region with one-time TV chef and good food lover, Ian Parmenter. Ian has invited her to his backyard, the wonderful mecca of the Margaret River region.

27:00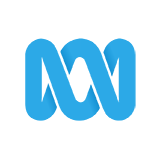 Poh's been invited to Neil Perry's home in Sydney to cook up a feast to share with his family. Before they fire up the barbeque, Neil takes Poh to his local butchers to check out the best cuts of meat for a good barbie.

28:00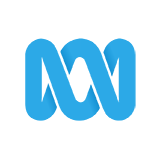 Poh and Neil Perry demonstrate that fish is an incredibly versatile ingredient and prepare snapper in four different ways. Poh also looks at some aquaculture innovations helping to save the planet's dwindling fish stocks.

27:00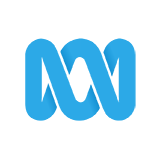 It's all about almonds. Poh and French chef Emmanuel Mollois do some culinary experimentation using almonds to get some very surprising and delicious results.


27:05

In the season finale, Poh and chef Emmanuel Mollois get caught up in the Christmas spirit when they prepare two delicious Yuletide desserts. As an alternative to the heavy Christmas pudding, Poh bakes a Yuletide chiffon cake, while Emmanuel, crazy about chocolate, makes a traditional French Christmas log.


27:04

Internationally renowned chef Bill Granger visits Poh to share some great breakfast secrets. Bill's scrambled eggs have been described by The Times of London as the best in the world. Bill arrives with a smoked trout and cooks his own simplified version of the famous Anglo-Indian breakfast dish - Kedgeree. Meanwhile, Poh p...


26:35

Poh and Emmanuel are slow cooking two delicious meat dishes that bring back wonderful memories for both of them. Poh's dish is dong do pork as well as a very quick entree of savoury egg custard. Meanwhile, Emmanuel makes a lamb shoulder confit with spices and serves this French-Moroccan dish with a couscous salad and a tra...


27:04

Poh and her good friend, French chef Emmanuel Mollois, immerse themselves in the world of salted fish. This method of preserving has been around for millennium and is common across many cultures. Using salted mackerel from her local Asian grocer, Poh cooks two delicious dishes, salted mackerel with chicken, and salted mack...


26:34

Poh catches up with her friend Andre Ursini for some more of his northern Italian cooking. Andre is obsessed with polenta and has even opened a polenta bar. He invites Poh to his kitchen to show her a bit about this humble ingredient - which is essentially just ground corn. Andre cooks her polenta with mushrooms and adds c...