Sanctuary
Catch up TV on Sanctuary. Watch the latest and all other episodes of Sanctuary now online, broadcast on ABC2. Catch up on your favorite ABC2 TV show: Sanctuary. Replay tv on its best! Hollow Earth Abnormals continue to arrive at the surface in droves, and there are fears for Dr Magnus after she was last seen heading to Praxis which has since been destroyed. CAST: Amanda Tapping
August 2020

45:44

Traumatised by the loss of her partner, Helena (Hel) Brant is hiding out from life, working night-shifts at an anonymous call center in a provincial Swedish town. When her long-estranged twin sister Siri invites her to visit her in the Italian Alps, Hel impulsively takes this opportunity to escape her life and rebuild her ...

45:38

Hel begins the painful process of learning the precise nature of the trap she's fallen into – that this is a secure facility for studying psychopaths. She is a lamb, trapped in a lions' den. Hel tries everything she can to persuade anyone who will listen of what has happened to her.

45:35

Hel has tried coming clean. She now has to find another way to survive (and ultimately escape). Her dilemma is made worse as she has inherited dangerous enemies – and lovers - from Siri and those debts and obligations that start coming home to roost.

45:46

Trying to persuade Kowalska (and herself) that she is not a psychopath, Hel demands they give her the psychopath test. Silva reluctant to do so. Kowalska appeals over his head to Fisher – who reveals the true mission behind the sanctuary: he is actually trying to cure psychopathy – the 'incurable' condition.

45:32

Hel wakes up, groggy from the subsonic shot she just received from the Dead Zone and hogtied by copper wire around her wrists. Tomas is about to hurt her but is stopped by Enzo. They both flee when they hear hosts coming, leaving Hel hogtied on the ground.

45:55

Hel receives a Swedish birthday cake, apparently sent from 'Hel'. She sees it as a veiled taunt form outside, a private message. She shows it to Silva and begs him to investigate the cake's origin, convinced that it will prove it comes from Siri. Hel meets with Enzo who proposes that she follows his escape plan, instead of...

45:38

Silva asks Fisher to reveal which inmates are actually the secret embedded researchers, as he wants to know their opinions about Siri's recent change in behaviour. A disbelieving Hel is gut punched by the news that no DNA has been found on the hammer. Things could not be worse.

45:36

Hel finally has someone who is on the side of the angels who believes in her. Margot/Jane meets Fisher in his office and tells him that she is convinced that Hel is telling the truth. Fisher pretends not to be convinced, despite all the clues she reveals to him.
June 2014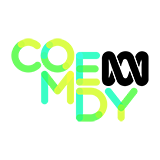 With the new Abnormal Homeland now openly under threat, Helen Magnus is forced into a corner - but she has a plan in mind that no one sees coming.CAST: Amanda Tapping
May 2014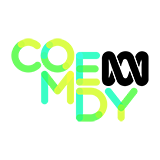 Caleb, a notorious leader in Hollow Earth, asks for Magnus's help to build a new home for displaced insurgents on the surface. But will the world's governments allow that to happen? CAST: Amanda Tapping