Top Gear
Watch Top Gear online for free. Watch the latest and other episodes of Top Gear, broadcasted by Channel 9. Catch up on Top Gear: replay tv at its best.
Episodes
52:54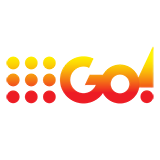 Expired 3.0 227 x
Captain Slow becomes Captain Mudlark this week when he takes on the professionals at Rallycross. Jeremy and Richard provide support for their colleague in ways which will undoubtedly not be supportive. Or, indeed, helpful in any way.
53:00

Expired 3.0 170 x
Richard Hammond has been abandoned on a snow covered mountain in Canada. To be rescued, he uses a watch that has an emergency beacon built into it.
51:54

Expired 3.0 131 x
Jeremy Clarkson and James May encounter artillery shells, corsets and classic hot hatchbacks as they take a nostalgic look at one of the world's most interesting and varied companies - Peugeot, with special guest Olly Murs.
52:56

Expired 3.0 151 x
Jeremy drives two BMWs this week: the M4 and the hybrid i8. Richard drives a Land Rover up the face of a dam to mark the end the marque's production in the UK. James drives the new Mercedes AMG GT. This week's guests are Margot Robbie and Will Smith.
52:43

Expired 3.5 259 x
The boys attempt to improve emergency response times by creating their own ambulances. Daniel Ricciardo is a star in a reasonably priced car.