Targa Tasmania
Targa Tasmania catch up
Targa Tasmania is a rally race that has been organised annually on the Australian island of Tasmania since 1992. The name of the event is inspired by the Targa Florio, a former racing event that took plce on the Italian island of Sicily. The concept of the rally is practically similar to those of races like the Mille Miglia, the Tour de Corse and the Coupe des Alpes. The Targa Tasmania event runs for five or six days, the axtra day usually being added for special ocassions like anniversaries of the event. It starts in George Town in the north-east of the island and the finish line is in Hobart, the island's capital located in the southern part of the island.
2019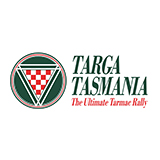 43:00

The 28th running of Targa Tasmania, the World's Ultimate Tarmac Rally. Featuring the fastest classic & modern sports cars from all around the world, the six-day event takes in the stunning roads & scenery of Tasmania.
Episodes 2016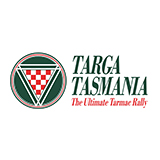 Targa Tasmania is the world's largest tarmac rally and this year it's the biggest yet as the iconic event celebrates 25 years. But even seasoned campaigners can come unstuck on the rough roads.