The Real Housewives of Beverly Hills
The Real Housewives of Beverly Hills, often referred to as RHOBH as well, is an American reality television show and the sixth version of the The Real Housewives franchise, after Orange County, New York City, Atlanta, New Jersey and D.C. The show revolves around the personal and professional lives of several women living in the Beverly Hills region of California, United States. The Real Housewives of Beverly Hills features several better known women from Hollywood, including Kyle and Kim Richards, aunts of Paris and Nicky Hilton, Camille Grammer, the ex-wife of Kelsey Grammer, and Lisa Vanderpump-Todd, owner of the restaurant Villa Blanca.
May 2019
41:00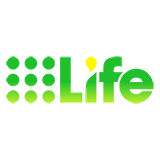 3.0 4 x
After her explosive encounter with Kim, Lisa Rinna complains to Eden; Erika shoots the music video for her new song before jetting off to Mykonos, Greece, with Kyle; Lisa Vanderpump's son, Max, begins a quest to find his biological parents.
41:00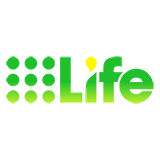 3.0 12 x
Despite having disastrous parties in the past, Kyle hosts a game night, which leads to compromising positions and plenty of laughs; Lisa Rinna and Kim reunite, and their feud reignites while Dorit and Eileen exchange angry words.
41:00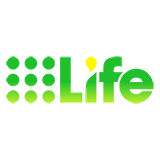 4.0 14 x
Lisa Vanderpump and Kyle talk about female rejuvenation with a plastic surgeon; Lisa Rinna and Erika meet Eden, daughter of Vidal Sassoon; Dorit and her husband question Lisa Rinna and Eileen's grieving decisions.
April 2019
41:00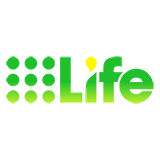 4.0 9 x
Dorit wonders if Erika's wardrobe malfunction was intentional; Lisa Rinna embarks upon a 24-hour garment-selling marathon; Erika explores a future in acting with Eileen; Dorit uses a risky maneuver to confront Erika.
41:00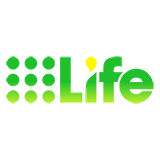 3.0 12 x
Kyle and Lisa Rinna cross paths in New York City; Lisa Vanderpump surprises Ken with a watch on his birthday; Eileen continues to struggle with the loss of her mother.
41:00

4.0 11 x
Erika auditions dancers for her new music video; Dorit's birthday party provides a few surprises; Lisa Vanderpump shows Lisa Rinna and Eileen exactly where they stand.
41:00

4.0 29 x
Lisa Vanderpump introduces the group to her friend, Dorit, whose houseguest is Boy George; Erika celebrates her birthday with a Studio 54-inspired party; Lisa Rinna and Eileen come face to face with Lisa Vanderpump.
May 2018
41:00

3.0 99 x
Never-before-seen moments from season six; Erika's latest video is unveiled; Eileen's "inner Erika" comes out during a shopping trip; Lisa Rinna comes clean about using a strap-on; Kyle expresses frustration over Portia's spending spree.
41:00

3.0 57 x
The women relive the fun and drama from their trip to Dubai; while the others say nice things about each other, Lisa Rinna and Lisa Venderpump remain at an impasse; via video, Brandi Glanville voices her opinions about season six.
41:00

4.0 40 x
Yolanda takes her friends to task for questioning her health issues; wounds are reopened when Kyle's sister, Kim Richards, returns to talk about her difficult year; Eileen confronts Lisa Vanderpump, causing her to break down in tears.