Tiny House, Big Living
Tiny House, Big Living is a DIY and lifestyle program for television that revolves around the concept of living large in small spaces. It focuses on professionals and enthusiasts alike getting the most out of their tight spaces through using the right lay-outs and applying the fitting high-end accents. These range from curved staircases and hidden storage spaces to multi-functional countertops and modular furniture. The series, which aired on the American DIY Network, highlights small, properties and structures that are filled with handy and most of the time downright ingenious solutions. Besides the many DIY solutions and fascinating projects, Tiny House, Big Living also provides a first-hand glimpse into the often ignored market of tiny house real estate.
2020

22:00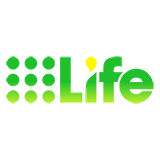 New York newlyweds hire builders to turn a gooseneck trailer into a 106sq metre rustic tiny home in the woods of Vermont; features include a folding, six-person dining table and desk combo, a pullout closet, a wall garden, and French doors.
Episodes 2018

20:00

After being diagnosed with epilepsy, a woman is ready for more independence, so her father builds her a unique tiny home; motorized bump-outs and a roof-raise system increases usable space and allows for a huge bathroom and a standing loft.

20:00

A young couple uses their southern charm to build a tiny farmhouse.

20:00

A young Kentucky couple wants the freedom of a tiny house while exploring the lake where they live. They decide to build a tiny house on a boat complete with a full size kitchen, master bedroom and even a fishing hole in the living room.

20:00

Surfing couple Sean and Angie want to build themselves an affordable tiny house in Oceanside California. Sean uses his construction experience to design a nearly 400squarefoot tiny house with a long wish list.
Episodes 2017

20:00

A world traveller discovers the perfect home base in a tiny house community in Lakeside Arizona. Her quirky style pushes her designer to his creative limits with glitter countertops bubble wall art and accent walls painted in chartreuse.

20:00

A grilling enthusiast builds his own mobile tiny home with features that will help him build culinary creations. But at 90 square feet, it will be a challenge to make the house fully functional and big enough for him to live.

20:00

Newlyweds want a tiny house-on-wheels for them and their dogs for a move to Colorado. Alabama Tiny Homes builder James Brewer plans to give them a 305-square-foot tiny home until he finds out he needs to make room for a surprise.

20:00

Seth wants to retire early, so he's turning an old school bus into an affordable and artsy tiny house. His 250-square-foot bachelor pad will feature all kinds of refurbished amenities and incorporate driftwood from Lake Michigan.

20:00

An artist gets some family help while customizing his tiny Craftsman-style bungalow for a tiny house festival. Customizations include a barrel ceiling, hand-carved cabinets, a wooden soaking tub and more!