Tiny House, Big Living
Watch Tiny House, Big Living online for free. Watch the latest and other episodes of Tiny House, Big Living, broadcasted by GEM. Catch up on Tiny House, Big Living: replay tv at its best.
Episodes
22:00

3.0 4 x
Video 'Ep 10 Young Craftsman's Tiny House' of the TV-show Tiny House, Big Living was broadcasted by Channel 9 on Friday 24 March 2017 at 23:47.
22:00

3.0 3 x
Follow home seekers across the country as they look to downsize, way down. They'll check out three unique streamlined houses under 600 square feet before deciding on the perfect compact kingdom to call home.

3.0 103 x
Nathan and Jenny are turning their passion for building yurts into a dream tiny home for themselves. The 314-square abode is situated above the cliffs of the North Shore and features a one-of-a-kind aquaponics system.

4.0 50 x
Mark and Jen want a house that is perfect for their outdoorsy lifestyle. The answer: a tiny house near the surf where they can paddleboard to the Gulf and soak in the sun!
21:32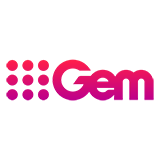 3.0 94 x
Couples learn what it really means to downsize when they take the plunge into the tiny house real estate market.