The Feed
The Feed is an Australian news and current affairs television series with an important space for satire as well. The show airs on SBS Viceland every evening from Monday to Thursday, while on Fridays a compilation episode of the show is broadcast under the name Friday Feed. It mixes news stories from all over Australia, in-depth feature interviews and satirical comedy skits. The Feed was nominated for a Logie Award for the Most Outstanding Public Affairs Report (for the story Ice Towns, about the devastating impact of the hard drug crystal meth on regional Australia), while guest presenter Lee Lin Chin received a nomination for the Gold and Silver Logie Awards for her work on the series.
October 2021

24:27

If your new online love seems too good to be true, well, you might be right. Romance scams have surged during the pandemic, with loneliness and stay-at-home boredom driving ordinary Australians into the hands of online fraudsters. The Feed speaks to one woman who lost thousands of dollars to a man she believed loved her, a...

26:55

The man who became a meme, Levi Hawken, recalls his joke that birthed a viral catchphrase. Living with a rare genetic condition which affects his appearance and turned him into an internet caricature, Levi defines the price of our fame-based society. Blurring the line between internet icon, skateboarding legend and talente...

23:39

Jews and Arabs live largely segregated in Israel, but you wouldn't know it spending an afternoon at Fifi's hair salon in Haifa. With a camera perched on top of the shampoo basin, Arab and Jewish women discuss politics and life in Israel, turning the humble sink into the unlikely bastion of coexistence.
September 2021

51:35

Life coaching and personal development is a multi-billion dollar industry, but it's also largely unregulated. The Feed takes a close look at one Australian organisation and its charismatic leader which allegedly uses a controversial technique of recreating traumatic events on its members in order to heal them. Some say it'...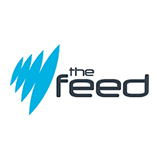 25:14

There are growing calls to allow teenagers to have access to drastic weight loss surgery. At the moment the procedure for young people is almost exclusively practiced in private hospitals, making it inaccessible for many. But given one in four children are either overweight or obese, is it time to make it widely available ...

17:54

What if you could remember almost every detail from any day of your life since you were young? Some people are born with phenomenal memories and don't have much choice, but others train their minds to recall specific details. The Feed meets two people with incredible memories and asks - is never being able forget a blessin...

25:03

"Sharon" has been addicted to poker machines since they first arrived in Australia in 1992. In this animated documentary, voiced by actor Claudia Karvan, Sharon's devastation is laid bare. It explores in visceral detail the personal impact of Australia's love affair with "pokies".
August 2021

27:14

In Nigeria, where blood donations are so scarce many hospitals go without, a man risks his life on a motorcycle every day to pick up and deliver the vital fluid to emergency rooms.

26:45

Stomp! Whack! Slam! Behind the sound effects on film and television are Foley artists with enormous collections of odds and ends working to build what we hear from scratch.

28:54

In the second instalment of this ground-breaking documentary, The Feed continues to follow four diverse young Australians as they navigate coming of age in a pandemic. Gripped by seemingly never-ending COVID-19 restrictions and lockdowns, each has to navigate their goals and aspirations amidst a shrinking world. A story of...