CSI: Crime Scene Investigation
Catch up TV on CSI: Crime Scene Investigation. Watch the latest and all other episodes of CSI: Crime Scene Investigation now online, broadcast on Channel 9. Catch up on your favorite Channel 9 TV show: CSI: Crime Scene Investigation. Replay tv on its best! The most watched drama series in the world, and the program that redefined the crime genre - returns for its 14th season. In the series return, D.B. Russell (Ted Danson) leads the CSI team on a hunt to find their colleague Morgan Brody (Elisabeth Harnois) and Ellie Brass (Brittany Redmann) - step-daughter of Detective Jim Brass (Paul Guilfoyle) - who have been kidnapped by a ritualistic killer.
Season 1

42:00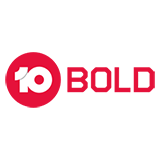 Grissom puts all his knowledge of currents to the test when a woman's severed leg is found in a lake. Meanwhile, Sara and Nick investigate a fraternity student's apparent suicide.

42:00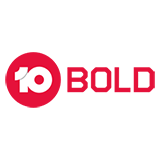 Grissom and Sara get more than they bargained for while investigating the kidnapping of a millionaire's wife, while Catherine probes a hit-and-run accident that left a 14-year-old girl dead.

41:00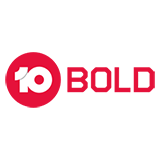 Grissom investigates the apparent suicide of a jackpot-winner. Meanwhile, Warrick has to deal with the fact that the shooting of rookie CSI Holly Gribbs was due to his failure to supervise her.

43:00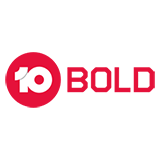 The CSI unit investigates a possible self-defense shooting, the apparent suicide of a distraught man, and a robbery at a casino, while a rookie endures a rough first night that ends in bloodshed.

1:21:15

An explosion inside a casino brings Catherine Willows back to Las Vegas to investigate. And when the crime is tied to Lady Heather, Gil Grissom is brought back as well to aid the investigation.

40:54

A final showdown between the CSIs and the Gig Harbour Killer, whose motives are revealed. Meanwhile, Nick Stokes makes a decision that affects the team moving forward.

39:20

An elite team of police forensic evidence investigation experts work their cases in Las Vegas. These hardworking detectives use the physical evidence left behind to solve some of the city's grittiest crimes.

39:51

Julie and Sara lead an investigation into the murder of a young woman whose body was found in a remote location completely covered in car paint.

41:06

The CSI team investigates the murder of a young victim dressed as a superhero.

40:47

The CSI team investigate a homicide that occurs at a convention for people who collect macabre murder memorabilia.