Cupcake Wars
Cupcake Wars catch up
Cupcake Wars is an American reality contest series that entirely revolves around the preparation and creation of unique cupcakes. Each episode features four teams of two that compete for a $10'000 cash prize and a featuring at an upcoming event over the span of three rounds. The first round is about creating unique tastes based on a certain theme, the second round adds presentation of the cupcakes to the mix, and in the third round the last two teams need to produce 1'000 cupcakes of their own creation. One of the main selling points of Cupcake Wars is that each episode is based on a theme, such as a birthday party for a whale at Seaworld, a charity event for autism or a date night aphrodisiac party. The creations of the participating teams are judged by a panel of two renowned pastry chefs or professionals, and one special guest who is usually associated to the event where the winners' cupcakes will be served.
2019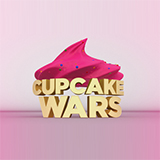 42:00

In the first ever Cupcake Wars all-vegan showdown, four vegan bakers fight to have their cupcakes at the opening day celebration for the inaugural Los Angeles Green Festival.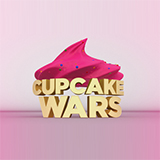 42:00

It's monster truck madness as four bakers battle for a place at the VIP Pre-Race Pit Party for Monster Truck Jam.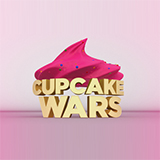 42:00

The Year of the Dragon is about to begin, as four bakers battle to have their cupcakes at the Los Angeles celebration of the Chinese New Year.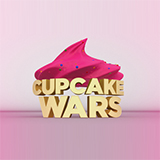 42:00

Four cupcake bakers vie for a place at the star-studded celebration of the 60th anniversary of "I Love Lucy".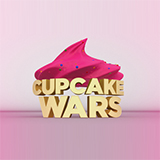 42:00

Four talented bakers battle their way to the end zone for a place at the VIP party for the 2012 Rose Bowl.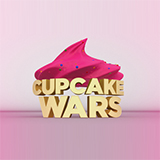 42:00

Four returning Cupcake Wars champions fight to present their cupcakes to music's biggest celebrities at the after party for the American Music Awards.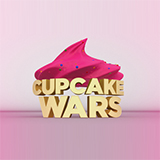 42:00

Four cupcake bakers try to score their way into the celebration of the Major League Soccer Cup Finals.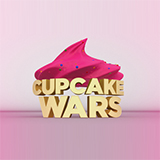 42:00

Four returning bakers who all lost previous Cupcake Wars come back to fight for redemption and a place at the 100th Episode celebration of the hit show "The Closer".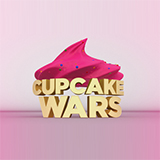 42:00

Tis the season for cupcakes as four talented cupcake bakers battle for a place among the stars at the Hollywood Christmas Parade.