First Dates Australia
First Dates Australia catch up
First Dates Australia, also often referred to as simply First Dates, is an Australian reality dating television program that is based on the original British format of the same name. The concept of the show revolves around two strangers who are meeting each other for the first time after having been matched to each other by a relationship expert. Each episode focuses on one couple as they go on a first date at Sydney's Verandah restaurant. At the end of each episode, the couples are interviewed as a couple and asked whether or not they would like to see each other again. First Dates Australia is narrated by Australian television host and entertainer Sam Mac, who is also known for his work as the host of Best Bits and regular contributor to Network 10's 7PM Project. Also interesting to know: during the film of the dates on First Dates, no producers or cameramen are present.
Season 4

52:00

One lucky dater goes on a blind date with Geordie Shore star, James Tindale. Two daters prove that age is just a number. We encounter Australia's raunchiest dater.

48:00

In an Australian first, the red carpet is rolled out for a Logie award-winning TV legend. A new dater has a laugh you'll never forget, and another might just be Australia's worst eater.

49:00

It's a First Dates first, with twin sisters, Isabella and Adelaide, teaming up on a double date. English Gentleman Will is looking to find someone who can make him laugh. Cue hot-blooded Siria.
Season 1

46:00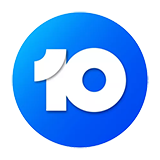 Nicole is done with the disposable nature of Tinder but worries her eyebrows, tattooed sleeves and resting bitch face can put off men. Will she find chemistry with charming English man, Richard?
Season 4

51:00

One of Australia's top international models, Simone Holtznagel, is looking for a tall man to meet her strict height requirements. At 6 foot 8, will Peter prove to be a slam dunk for Simone?
Season 1

47:00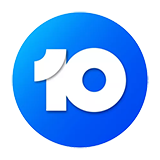 The Sydney dating scene is small and Emily and Onye have actually matched with each other before on a dating app, but never met up. There's a connection, but will their prior history be off putting?

46:00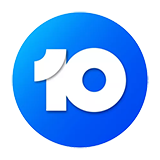 Is Liam the nice guy that Mary is looking for and will there be a second date? Will Manan find his other half in the First Dates restaurant despite being single all his life?

47:00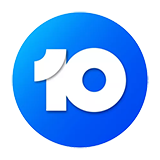 Come along for the ride when Erin and Con, two people who are usually picky when it comes to partners, put themselves our of their comfort zone to find love.

48:00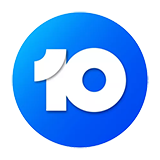 Come along for the ride that plays like a real-life romantic comedy and witness the promise of potential love when it goes well and the hilariously awkward moments when it crashes and burns.
Season 4

49:00

Flamboyant, fashion-forward Vlad, is looking for a man with looks and style… Or at least one that can take a good selfie! Enter Jade Kevin Foster, a social media celebrity.