Postcards
Postcards is Victoria's most popular travel and lifestyle show. Hosted by Rebecca Judd and the team of Shane Crawford, Lauren Phillips, Brodie Harper and Glen Moriarty as they travel around Victoria in search of the very best that this State has to offer.
Full episodes
22:00

2.5 5 x
Crawf takes a look at Heide Museum's Charles Blackman Schoolgirls exhibit. Brodie enjoys the buzz of Mercedes-Benz Fashion Week. Shane Delia cooks with Anchovy restaurant Chef Thi Le, and Bec stays at the elegant Langham Hotel, Melbourne.
21:00

4.0 15 x
Bec checks out the iconic Lakehouse Daylesford. Alex sips on Daylesford's local cider and wine before a soak at Hepburn Bathhouse. Brodie stays in unique lodging Yandoit Church and Lauren visits home and creative hub Oak & Monkey Puzzle.
21:00

3.0 23 x
Alex wanders down Melbourne's most iconic laneways, Crawf spends a day with Captain of the women's Carlton Football Team; Lauren Arnell. Brodie finds gourmet destination Bespoke Harvest in Forrest, and Bec tours Chadstone, the Fashion Capital.
21:00

4.0 40 x
Bec takes a drive to Kyneton accommodation The Old Rectory, Crawf checks out the ultimate indoor playground; Legoland. Shane Delia visits Annie Smithers in Trentham and Alex Rance hangs out with fellow teammate Dylan Grimes in Mt Macedon.
22:00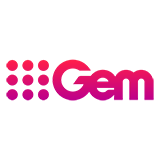 3.0 28 x
Brodie goes glamping in the Grampians, Lauren hangs out with young Australian songster Harrison Craig, Shane Delia checks out fellow chef Scott Pickett's newest venue and Bec uncovers the magical historic mansion, Noorilim Estate.