Postcards
Postcards is an Australian holiday and travel series written for television and serves as a showcase of all the beautiful things Australia and New Zealand have to offer. From beautiful locations to remarkable characters and fascinating activities, the series takes the viewers on a trip around the Australia and New Zealand while providing travel tips and advice from locals. Postcards is one of the longest-running travel and holiday series on Australian television, and it was the first lifestyle program produced in South Australia. The show has a place in the South Australian Tourism Hall of Fame and it is the recipient of four South Australia Tourism Awards.
2017
22:00

4.0 3 x
Livinia marvels at the Van Gogh exhibition at the NGV. Crawf tours Castlemaine, Bec hangs out with singing sensation Jon Stevens and Lauren is in coastal town Mt Martha.
21:00

3.0 32 x
The Postcards team take you to the La Trobe Valley. Bec visits the quaint town of Walhalla, Shane Delia dines in Traralgon, Brodie takes a drive to Tarra Bulga National park and Crawf stops along the Gippsland Rail Trail.
22:00

3.0 34 x
The team are in Geelong. Bec shows off her favourite shopping and eating locations. Alex checks out what's on offer along the Waterfront, Brodie finds the best coffee and lunch spots and Crawf wanders through the Laneway precinct.
22:00

3.8 19 x
Bec checks out Chapel Street's newest eateries. Brodie goes behind the scenes of the Australian Ballet's The Sleeping Beauty. Lauren drives to the picturesque town of Woodend and Livinia hangs with Here Come The Habibs star Rob Shehadie.
21:00

3.0 46 x
The team show you what's hot, West-side of the city. Bec tours charming village; Yarraville, Shane Delia checks out the Western Bulldogs museum, Lauren uncovers the gems of Footscray and Crawf hangs with comedian Cal Wilson in Sunshine.
22:00

2.5 12 x
Crawf takes a look at Heide Museum's Charles Blackman Schoolgirls exhibit. Brodie enjoys the buzz of Mercedes-Benz Fashion Week. Shane Delia cooks with Anchovy restaurant Chef Thi Le, and Bec stays at the elegant Langham Hotel, Melbourne.
21:00

3.0 26 x
Bec checks out the iconic Lakehouse Daylesford. Alex sips on Daylesford's local cider and wine before a soak at Hepburn Bathhouse. Brodie stays in unique lodging Yandoit Church and Lauren visits home and creative hub Oak & Monkey Puzzle.
21:00

3.0 28 x
Alex wanders down Melbourne's most iconic laneways, Crawf spends a day with Captain of the women's Carlton Football Team; Lauren Arnell. Brodie finds gourmet destination Bespoke Harvest in Forrest, and Bec tours Chadstone, the Fashion Capital.
21:00

4.0 53 x
Bec takes a drive to Kyneton accommodation The Old Rectory, Crawf checks out the ultimate indoor playground; Legoland. Shane Delia visits Annie Smithers in Trentham and Alex Rance hangs out with fellow teammate Dylan Grimes in Mt Macedon.
22:00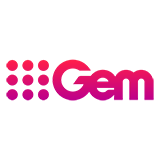 3.0 35 x
Brodie goes glamping in the Grampians, Lauren hangs out with young Australian songster Harrison Craig, Shane Delia checks out fellow chef Scott Pickett's newest venue and Bec uncovers the magical historic mansion, Noorilim Estate.