Postcards
Postcards is an Australian holiday and travel series written for television and serves as a showcase of all the beautiful things Australia and New Zealand have to offer. From beautiful locations to remarkable characters and fascinating activities, the series takes the viewers on a trip around the Australia and New Zealand while providing travel tips and advice from locals. Postcards is one of the longest-running travel and holiday series on Australian television, and it was the first lifestyle program produced in South Australia. The show has a place in the South Australian Tourism Hall of Fame and it is the recipient of four South Australia Tourism Awards.
May 2019
21:00

3.0 4 x
Bec tours the Tudors to Windsors exhibition at the Bendigo Art Gallery. Sam takes a drive to some of Red Hill's best wineries, Brodie celebrates Mercedes Fashion Week in Sydney and Lauren tours 5-star shipping containers in Hepburn Springs.
21:00

3.0 3 x
Bec tours Coombe Estate with Lord Vestey. Lauren heads to Sydney for a sneak peek at the upcoming Vivid Festival. Sam explores some gems around Jindivick and Brodie goes behind the scenes of Lazarus The Musical.
21:00

4.0 3 x
Postcards sails to Tassie! Bec experiences a day sailing on board Spirit of Tasmania and road trips along Northern Tassie, Brodie spends her Tasmanian adventure at Freycinet Lodge and Lauren enjoys a relaxing night sail to Devonport.
April 2019
21:00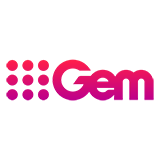 3.0 6 x
Bec catches up with Postcards' new presenter, Sam Groth. Shane spends the day with Scott Pickett at his re-launched restaurant, Estelle. Steph checks out some of the latest pop-ups around Melbourne and Brodie takes a drive to Daylesford.
May 2018
21:00

2.5 189 x
Bec visits three gems along the Mornington Peninsula, Shane Delia visits Viking-inspired bar and restaurant, Mjolner, Brodie takes a drive to Ballarat for some great art and food and Livinia catches up with the Block judge Shaynna Blaze.
March 2018
December 2017
21:00

4.0 135 x
2018 RACV Victorian Tourism Awards. Bec's along the peninsula for a taste of prized wines and beers. Brodie visits a deluxe Grampians accommodation, and Crawf sails the Murray on a praised paddle steamer service.
November 2017
22:00

3.0 74 x
Bec spends a day with singer David Campbell. Brodie visits the new Mercedes Me café & sees what's in store for Target's Xmas collection. Lauren visits Werribee Mansion & its stunning surrounds and Shane bakes golden pastries with Agathe Kerr
October 2017
21:00

4.0 67 x
The team strike lucky in Ireland. Bec tours historic Belle Isle Castle, takes a scenic cruise on Lough Erne & wanders the festive streets of Dublin. Brodie takes us through medieval Cork and stays at the grand Hayfield Manor Hotel.