Postcards
Postcards is an Australian holiday and travel series written for television and serves as a showcase of all the beautiful things Australia and New Zealand have to offer. From beautiful locations to remarkable characters and fascinating activities, the series takes the viewers on a trip around the Australia and New Zealand while providing travel tips and advice from locals. Postcards is one of the longest-running travel and holiday series on Australian television, and it was the first lifestyle program produced in South Australia. The show has a place in the South Australian Tourism Hall of Fame and it is the recipient of four South Australia Tourism Awards.
2018
21:00

2.5 185 x
Bec visits three gems along the Mornington Peninsula, Shane Delia visits Viking-inspired bar and restaurant, Mjolner, Brodie takes a drive to Ballarat for some great art and food and Livinia catches up with the Block judge Shaynna Blaze.
21:00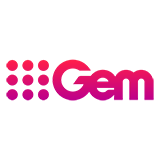 3.0 92 x
Bec goes out West with blogger, Annie Nolan, Brodie spends the day in Kyneton, Shane Delia catches up chef Paul Wilson at his home garden and Prahran restaurant, Wilson and Market and Elyse explores Apollo Bay.
Episodes 2017
21:00

4.0 135 x
2018 RACV Victorian Tourism Awards. Bec's along the peninsula for a taste of prized wines and beers. Brodie visits a deluxe Grampians accommodation, and Crawf sails the Murray on a praised paddle steamer service.
22:00

3.0 74 x
Bec spends a day with singer David Campbell. Brodie visits the new Mercedes Me café & sees what's in store for Target's Xmas collection. Lauren visits Werribee Mansion & its stunning surrounds and Shane bakes golden pastries with Agathe Kerr
21:00

4.0 66 x
The team strike lucky in Ireland. Bec tours historic Belle Isle Castle, takes a scenic cruise on Lough Erne & wanders the festive streets of Dublin. Brodie takes us through medieval Cork and stays at the grand Hayfield Manor Hotel.
21:00

4.0 115 x
Bec is in Daylesford visiting the restored historic country home Holyrood House, Shane Delia cooks up with Lamaro's chef Geoff Lindsay. Lauren finds what's new in Fitzroy and Crawf tours actor and comedian Nick Giannopoulos' favourite local spots
21:00

3.0 81 x
The team take you to the Sunshine State. Bec is at Palm Bay Resort and heads out on an Explore Whitsundays cruise. Brodie stays at The Star Gold Coast hotel before going on dining extravaganza. Lauren is in Hervey Bay on a Blue Dolphin Tour.
21:00

3.0 73 x
The team take a trip down the vibrant, multicultural hub of Sydney road. Brodie visits the best bridal stores around. Delia digs up the best dining destinations; Bec is in homewares heaven and Lauren shops to her hearts content.