Agatha Christie's Marple
Agatha Christie's Marple, often referred to as simply Marple as well, is a British crime series written for television and based on the stories by the famous British crime novelist Agatha Christie. The show revolves around Ms. Jane Marple, an elderly lady and inhabitant of the small village of Saint Mary Mead. She regularly helps solve mysterious murders in both her own village and the villages in the area, despite not always being taken seriously from the start by the local police forces. Agatha Christie's Marple ir or has been broadcasted in several countries apart from Great Britain and Australia, including the United States, Canada, South Korea and Brazil. The filming of the show takes place in numerous locations of which London, Englefield (Berkshire), Chilham (Kent) and Turville (Buckinghamshire) are some of the major ones.
December 2018
1:29:00

3.0 11 x
Miss Marple's friend - a Catholic priest - is battered to death after visiting a woman dying under strange circumstances. Seeking justice, she becomes entangled in a nefarious organization centred around an Inn run by purported witches.
1:33:00

4.0 9 x
Bobby Attifield comes across a dying man whose final words are "Why didn't they ask Evans." Bobby, intrigued, enlists the help of Frankie Derwent and Miss Jane Marple and the trio uncover a conspiracy surrounding the death and will of the late Sir jack savage.
1:33:00

4.0 10 x
Miss Marple and the local police are investigating leads into the murder and alleged poisoning of Carrie Louise Serrocold. After another murder Mrs Marple is sure that an unlocked gate, which leads to a hidden passage way proves the murderer is juvenile
1:33:00

3.0 9 x
Miss Marple meets an elderly woman who is convinced that there is a serial killer in her village. Before she can report her concerns, Miss Pinkerton is killed in a suspicious fall, and Miss Marple is determined to find out who the killer is.
November 2018
1:32:00

3.0 34 x
A wealthy woman holds a party at her Devon estate for family and friends, including old schoolmate Miss Marple. When a solicitor and the hostess herself are both murdered, Miss Marple tries to find a clever killer with a devious plan.
1:33:00

4.0 21 x
Miss Marple spends a holiday in a luxurious London hotel. The sinister atmosphere, the odd disappearance of a clergyman and the murder of the commissionaire moves her on the trail of a clever criminal gang.
October 2018
1:33:00

3.0 15 x
A blizzard forces the sleuthing spinster to spend a night in isolated Sittaford House. Without explanation, the building's owner, rising politician Clive Trevelyan, decides to pass the evening in a local hotel - only for a ouija board to predict his murder.
September 2018
1:34:00

3.0 32 x
A murder is announced in the local newspaper in Chipping Cleghorn and everyone turns up at Little Paddocks at the appointed time. Then the lights go out and a man is found shot in the doorway. Miss Marple helps investigate the crime.
August 2018
1:33:00

4.0 28 x
A series of scandals in the village of St. Mary Mead seem to all revolve around Colonel Protheroe, who is then found shot through the head at the vicarage. It is up to Miss Marple to unravel the mystery, and there is no shortage of people with a motive.
April 2017
1:27:00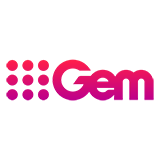 2.3 210 x
Miss Marple investigates the downfall of an optimistic young couple who ignored the warnings of a gypsy and built a dream home on allegedly cursed land.