Party Tricks
Party Tricks catch up
Party Tricks is an Australian political drama comedy television series created by Australian producer Michael Lucas (Five Bedrooms, Wentworth) and produced by Endemol Australia for Network Ten and later Eleven as well. The story focuses on the life and career of State Premier Kate Ballard as she is unexpectedly up against a new and popular candidate for the upcoming elections. Things are not what they seem at first glance between Kate and her new opponent David, though. Party Tricks leans on a talented, largely Australian cast led by Australian actress Asher Keddie (Five Mile Creek, Offspring) as Labor Premier of Victoria and Member of Parliament for Richmond and Australian actor Rodger Corser (Underbelly, Doctor Doctor) as Victorian Liberal Party Leader. They are joined by Adam Zwar (Wilfred, Mr. Black) as Trevor Bailey, Angus Sampson (The Mule, Mad Max: Fury Road) as Wayne Duffy, and Kaiya Jones (Neighbours, The Saddle Club) as Matilda McLeod.
Season 1

44:00

It's a fight to the end as Kate and David battle out the last stages of their campaign culminating in an epic election night finale.

44:00

Kate confesses the truth to Geoff and the exposé causes Kate and David worlds to implode, setting the stage for a heated leaders' debate.

45:00

The election campaign heats up as Kate and David head out of town on the campaign trail and a breakingexposé threatens to unravel both David and Kate.

45:00

David and Kate officially launch their election campaigns. The media focus swings towards Matilda when damaging photos of her are leaked.

45:00

With the spotlight firmly focused on new Opposition leader David, Kate struggles to maintain public and media interest in her government. Kate and David attempt to organise a secret meeting.

43:00

State Premier Kate Ballard is shocked when someone from her past, popular media identity David McLeod, is announced as the new Opposition leader.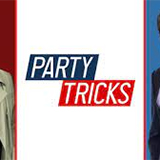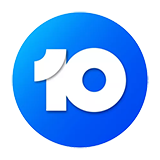 Season 1, Episode 6 of Party Tricks was broadcast by Network 10 on Monday 10 November 2014 at 21:22.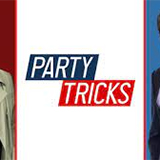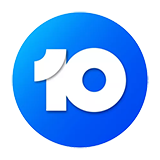 Season 1, Episode 5 of Party Tricks was broadcast by Network 10 on Monday 3 November 2014 at 23:00.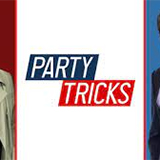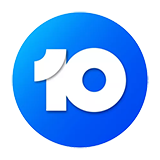 Season 1, Episode 4 of Party Tricks was broadcast by Network 10 on Monday 27 October 2014 at 22:18.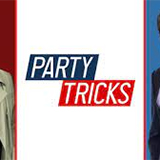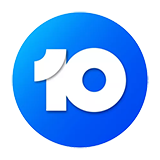 Season 1, Episode 3 of Party Tricks was broadcast by Network 10 on Monday 20 October 2014 at 23:19.