Proof
Proof is an American drama series written for television, and produced by Golden Globe-winning actress Kyra Sedgwick and director Alex Graves (Fringe, Game of Thrones, The Newsroom). The show follows Dr. Carolyn Tyler, whose life collapses and changes forever after the death of her teenage son, the divorce from her husband and the sour relationship with her daughter, and when an excentric billionaire pursuades her to investigate supernatural cases with the aim of finding proof of death not being final. Despite Proof's short run on television the performances of the main actors and actresses have been praised on numerous occassions by both critics and the public. Jennifer Beals' portrayal of Dr. Tyler is especially acclaimed, while Matthew Modine (Full Metal Jacket, Stranger Things) has been mentioned for his performance as Ivan Turing more than once as well.
2021

1:27:00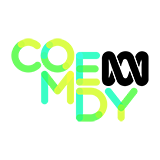 The life of a blind photographer, who is looked after by a housekeeper, is disrupted by the arrival of an agreeable restaurant worker.
Episodes 2017

1:26:07

Black comedy about a blind man, Martin, who takes photographs as "proof" that the world really is as others describe it to him. The film explores his antagonistic relationships with Celia, who cleans and cooks for him and habitually rearranges the furniture in the house, and with Andy, a mate he thinks he can trust

40:00

Carolyn makes a devastating choice as her proof investigations, personal life and professional life all come to a dangerous head. Turing undergoes a life-threatening surgery.

40:00

Carolyn begins to lose her grip on reality as she deals with a delicate heart transplant case. Turing plans a dangerous trip. Zed experiences complications in his romantic life.

40:00

When a grieving mother claims her dead son has been reincarnated in one of Carolyn's patients, the lines between Carolyn's proof investigations and professional life begin to blur.

40:00

The team investigates a strange haunting at an old church. Carolyn gets an unexpected visit from her parents.

41:00

Turing asks Carolyn to investigate the case of a programmer who died while using a cutting-edge technology that may have recorded images of his death.

39:00

A woman wakes up in the coma ward with no memory of her identity, and Cat and her team are stunned to find that the woman has memories that belong to other deceased coma patients.

40:00

A cop killer has a terrifying near-death experience in Dr. Tyler's operating room. As Cat and her team investigate, they learn his experience may carry a message from beyond.


40:00

When a young man claims he's seen the ghost of his recently deceased wife, Dr. Tyler and her team investigate an increasingly bizarre case of loss, love and jealousy.