The Vicar of Dibley
The Vicar of Dibley catch up
The Vicar of Dibley is a British comedy sitcom written for television and produced by the BBC. The story revolves around the appointment of a female vicar, Geraldine Granger (portrayed by Dawn French) in the fictional town of Dibley in Oxfordshire, England.? The storyline was inspired by the then-recent changes in the Church of England in 1992 which resulted in the ordination of women becoming permitted. Over the years The Vicar of Dibley has come to be recognised as one of the BBC's most successful television shows, which is illustrated by the numerous awards it has received. These include several British Comedy Awards and two International Emmy Awards, as well as multiple nominations for the British Academy Television Awards.
Season 3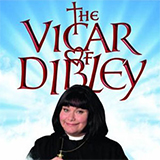 55:00

Could charming, handsome Harry be Mr Right? Or is he Mr How Wrong Can You Be? When Harry asked Geraldine to marry him she couldn't say yes quickly enough but things don't quite go according to plan.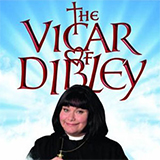 52:00

Geraldine is fed up with Townies buying weekend cottages in the village... until she meets one of them. Could the charming, handsome Harry be Mr Right? Or is he Mr How Wrong Can You Be?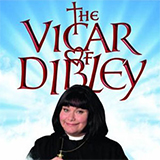 40:00

Geraldine is keen to celebrate the anniversary of Live Aid, but the Church Committee is more interested in celebrating her birthday.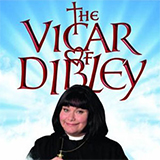 53:00

Geraldine celebrates her tenth year as the vicar and as usual, nothing goes to plan for the upcoming Christmas festivities.
Season 3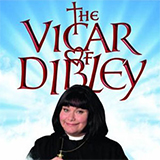 40:00

Water restrictions mean that Alice cannot wash her clothes and is forced to wear her Wonder Woman outfit.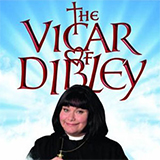 39:00

Alice is busy arranging the christening for her and Hugo's new baby girl. And Geraldine gets a surprise proposition.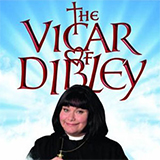 39:00

The parishioners of Dibley get busy planning their Christmas nativity play while Geraldine decides on the cast for the performance.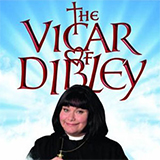 39:00

After an extended honeymoon, Alice worries she is losing her sexual allure. Then, Geraldine reveals some shocking news.
Season 2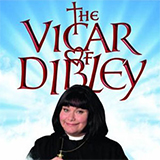 28:00

Geraldine prepares for Alice and Hugo's wedding day, and just when everything seems fine, Alice reveals a huge hitch.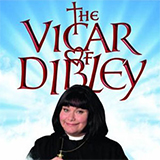 26:00

Geraldine finds herself in the glare of publicity when articles appear in the press about Dibley's female Vicar.